Congratulations Asha and Dixie
Here at Charlemagne, we would like to extend a huge congrats to Asha Treweek and 'Dixie' on gaining their last challenge in becoming a champion; Dixie will now be known as:
Asha is a young handler who has grown confident and shows Dixie very professionally. I am so proud of what Asha and Dixie have accomplished together, and I wish her all the very best for her future in handling dogs.
This is a picture of Asha and Dixie at the start of their journey in 2020; Dixie and Asha received Reserve on Parade.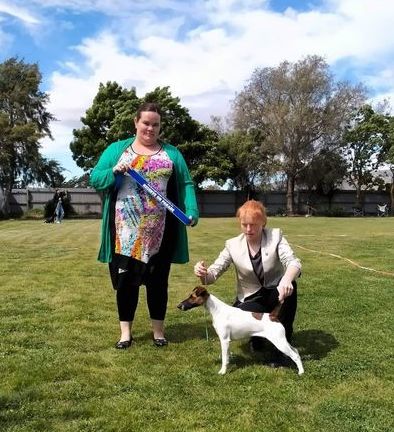 We look forward to Dixie moving to the nursery and becoming a mother – watch out for updates on that!