Breeding Smooth Coat Fox Terriers since 2010
The Charlemagne kennel has a dedication to breed for breed type, soundness and temperament, and we will continue to produce puppies who not only have success in the show ring but, just as necessary in our eyes, make excellent family pets.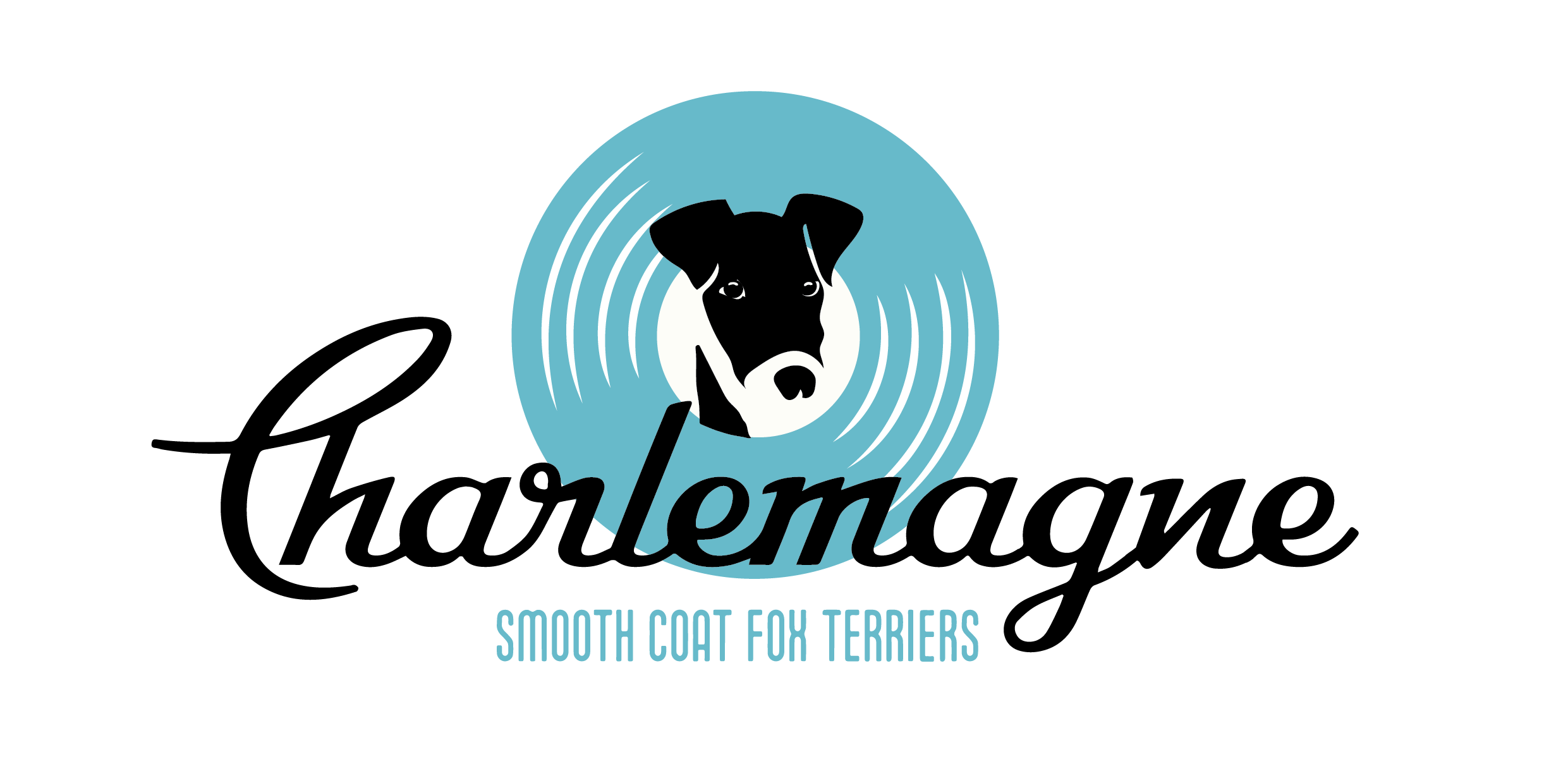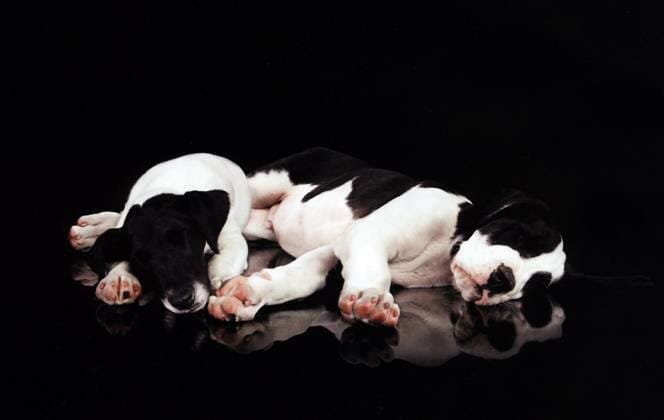 Breeding Smooth Fox Terriers  in New Zealand since 2010
Our puppies are born and raised in a home environment around day to day noise and are well socialised.
Diva is our matriarch who likes to give the babies the heads up on all the house rules. She loves babies but can sure put them in their place when they do not behave. This is essential for the puppy to learn to be submissive to hierarchy.
We have puppies available sometimes, and enquiries are welcome; contact me if you would like to order a puppy now or in the future with a small introduction about your family, home, and location. 
If you intend to add a new puppy to your home, we strongly recommend that you do your research; here at Charlemagne, we breed our puppies for type and temperament. Furthermore, we recommend you research the breed you are interested in to decide if it is the right dog for your family or lifestyle.
When will our puppy leave to come out home?
Puppies will not leave for their new homes until sometime after nine weeks 
Will my puppy receive its first inculcation?
All our puppies are checked by a vet for health and receive their first vaccination, microchipped, de-wormed.
Will my puppy be microchipped?
Before your puppy leaves Charlemagne, it will be checked by the vet, and during its first vaccination, it will receive its microchip at a discounted fee.
Has the puppy received any other treatments such as worming?
Similar to vaccinations, around the same time, puppies should be treated for worms.
What food shall I feed my puppy when I get it home?
Our puppies are raised on the best food for growth and development; I will happily discuss this with you before your puppy goes home to you.
Will my puppy be socialised?
We understand how important it is to have a fully socialised puppy, especially during the early weeks. 
Our puppies are born and raised in a home environment around day to day noise and are well socialised. 
Will the puppy be registered with the Dogs NZ (New Zealand Kennel Club)?
All of our dogs are purebred pedigree dogs and are registered with Dogs NZ.
Are you able to provide references from any previous puppy buyers?
We are professional breeders and are happy to reference previous families who have purchased puppies from us.
What were your goals for your litters?
Our goal is always:
To breed for breed type, i.e. a dog that is as close to breed standard as possible.
With great soundness – said to be physically sound where it can perform well the task(s) for which the breed is intended, for pets, soundness can be defined as a dog that is free from issues and is well constructed.
Temperament. – a dogs personality, makeup, disposition, or nature
Some of our puppies do very well in the show ring; however, we also breed to produce an excellent family pet.
Do you provide aftercare if we have any questions or concerns?
We always want our puppies in happy, healthy homes and are more than open to questions or concerns you may have regarding living life with your puppy.
We ask you questions to ensure your lifestyle, knowledge of dogs, and attitude are a good fit for one of our puppies; we know, however, sometimes you may need a helping hand at times. There are many great resources for dog training, day kennels, dog clubs that can help sort out any behavioural issues that may occur, but please consider us a resource to help you and your puppy on your journey together.
Do you place any caveats on the puppies?
We may require you to have the puppy spayed or neutered, or you may be looking to show the dog. This would be a discussion we would have in the elementary stages of the relationship – when we are trying to find the best puppy fit for you.
Where can I find out more information about Smooth Coat Fox Terriers?
See our page here – link to dog info page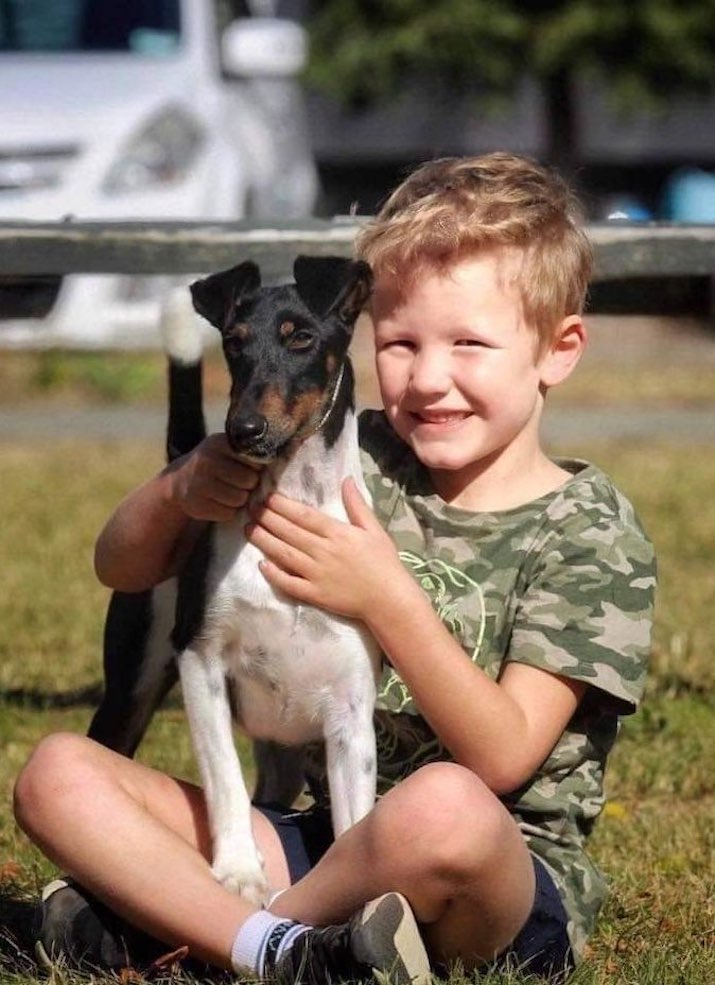 Professional Associations
Vice president for the NZ Fox Terrier Club
Member of the Canterbury Juniors Kennel Society
Member of the Canterbury Combined Terrier Club
Member of the Dogs NZ (Kennel Club)
Smooth Fox Terrier Enquiry?
Enquiries regarding puppies or stud services, fill out the form below.